Home


Coaching Services


Counseling


Gratitude


Workshops


About the Team


Testimonials


Contact Us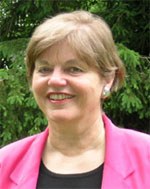 Contact:
Jackie Michel, M.S.
1 Kirkland Avenue, Suite 203
Clinton, NY 13323
Phone: 315.859.1470

Email:
jackie@jackiemichel.com

Check out the new workshop:
Be Happier ... A New Science ... A New Outlook
Saturday, February 9, 2013
.
See the new GRATITUDE MATTERS page
Do you experience the gap between knowing what to do and actually doing it?
Are you interested in:
Expanding your leadership capacities in this rapidly changing world?
Stepping out, being more creative, taking new actions and going beyond your current success?
Learning to deal with people you find difficult?
Expressing yourself powerfully?
Carving out time for your life?
Developing your full capacities as a person and a leader, thereby enriching the quality of your life?
Our Counseling and Coaching will make the Difference
.
Our work is:
.

Challenging.

We provide a challenging, rigorous approach that generates renewed commitment, energy and unexpected creativity.

.

.

.

Confidential.

Our work is confidential, comfortable, yet dynamic.

.

.

.

Personal.

Individual needs are addressed and we help enrich your well being, your relationships and communication skills at home and at work.

.

.

.

Results oriented.

Our services enhance job and life performance and provide core insights that to new actions and outcomes.
For more information, CALL 315-859-1470